Share this: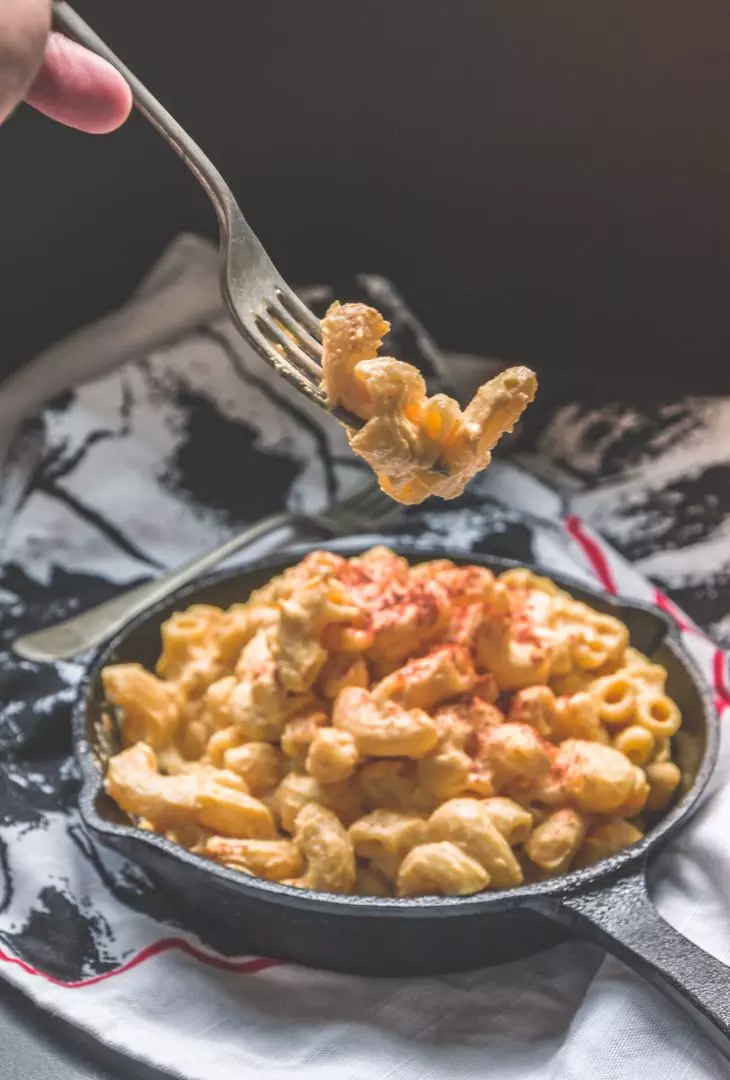 Ooey gooey mac and cheese is one of the ultimate comforting food that everybody loves. Don't get me wrong I do love the dairy version of mac and cheese, but after making it a couple times at home. With the high amount of fat and grease, I can't help but feeling sick and heavy afterward.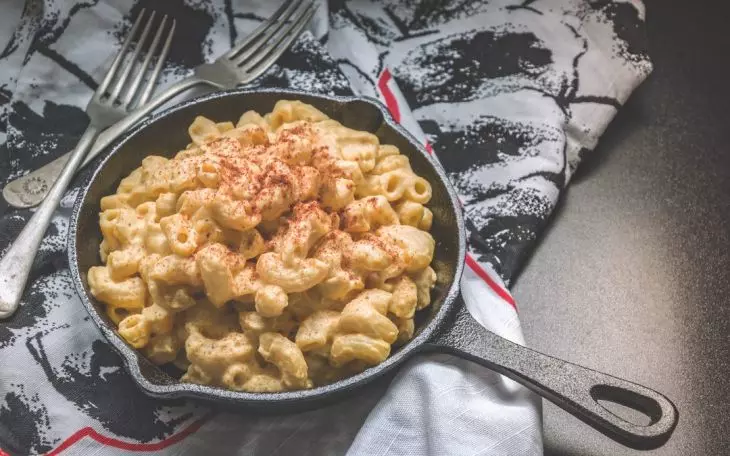 So, after discovering vegan version of mac and cheese. To confess I was quite skeptical about the recipe at first, but then since I'm trying to decrease dairy consumption as much as I can, so why not? I'm not a vegan, but I've gone through many phrases of vegetarian, raw vegan, pescatarian and now come around to eat meat again which I really do regret it really is make me sick, so now I'm making my way back and focusing on plant based nutrient dense food. Well..life is a journey!
I love cooking and since I start my healthy food route. I have learnt to vegginized and veganized most recipe and I found the new excitement plus with lots and lots of health benefits mentally and physically from the food.
You'll surprised how creamy and delicious this mac and cheese recipe is. Perfect amount of salty and tanginess that make this dish special. After making it first time, I've ended up making it again 3-4 times already in less than a month. Yes, it's that good! I couldn't stop licking my finger getting the sauce out of the blender hehe..Enjoy!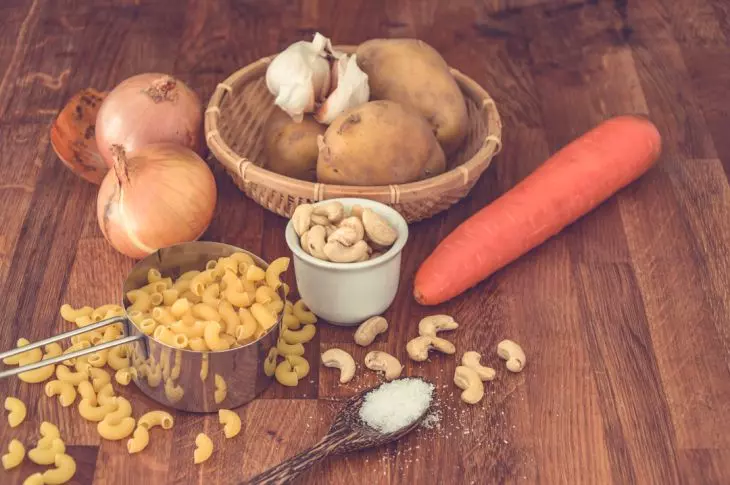 Vegan Mac and Cheese Recipe
Prep Time: 15 mins
Cook Time: 30 - 40 mins
Total Time: 45 - 55 mins
Portions: 5 - 6 portions
You'll need:
500 g. macaroni
1 ½ cup Cashew nut (soaked overnight or at least 2 hours in hot water)
2 medium size potatoes peeled/diced
1 medium size carrot peeled/diced
1 large yellow onion peeled/ diced
1 tbsp. mustard
2-3 cloves of garlic (chopped)
2 tsp. garlic powder
1 tsp. onion powder
1 tbsp. nutritional yeast (optional can be substitute with 1 tsp. of miso)
1 ½ tsp. sea salt
1 tbsp. lime or lemon juice
½ cup of almond milk or the veggie stock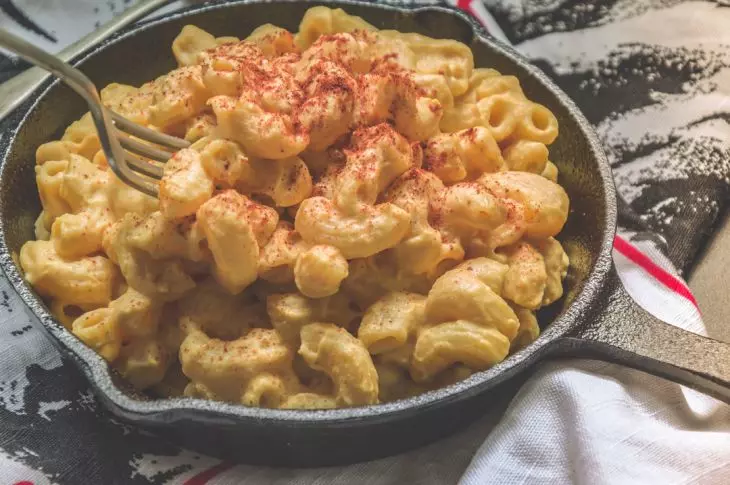 Let's start!
In the deep bottom pot add potatoes, carrots, onion with a pinch of sea salt and water (just enough to cover all ingredients) boil until soft around 20 minutes.
While the potatoes and other ingredients are cooking, start cook the macaroni in the separate pot according to the instruction package with a general pinch of sea salt. Stir occasionally. When the macaroni cooked drain
When all the potatoes and other ingredient cooked and soften. Scoop them out of the water and save half a cup of veggie stock then set aside. Add in the blender together with Cashew nut, garlic, garlic powder, onion powder, salt, mustard, lime/lemon juice, almond milk.
Blend them all until completely smooth.
Pure all cheesy mixture on the cooked macaroni. Stir to combined.
You can eat it straight away or serve with the herby crispy bread crumbs and enjoy!
Tips:
If you prefer the mixture to be a bit runnier, you can add the vegetable stock from the potato boiling bit by bit until you reach the desire consistency.
To soak the cashew nuts before you use them in the recipe is very important, as you can see from the picture below the soaked one is more plumped up and will give you creamier and smoother consistency.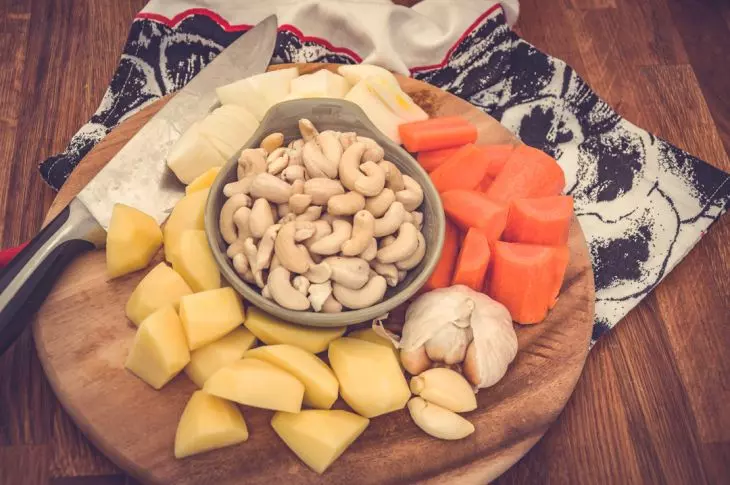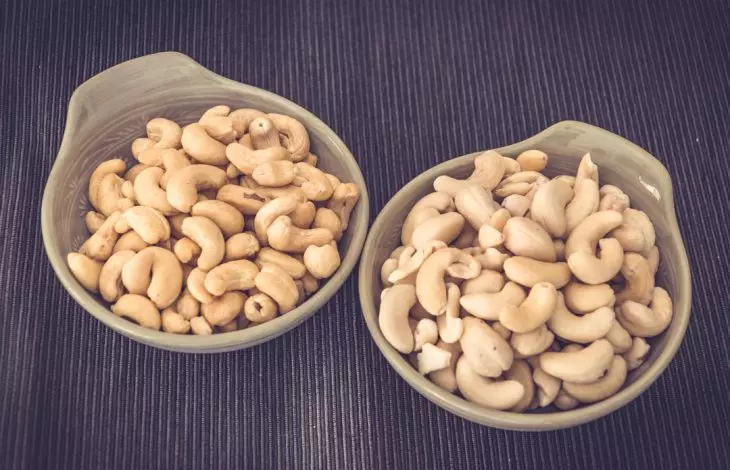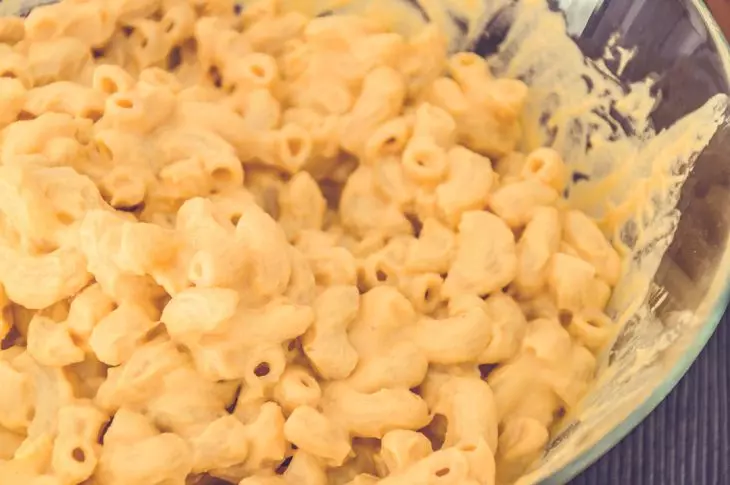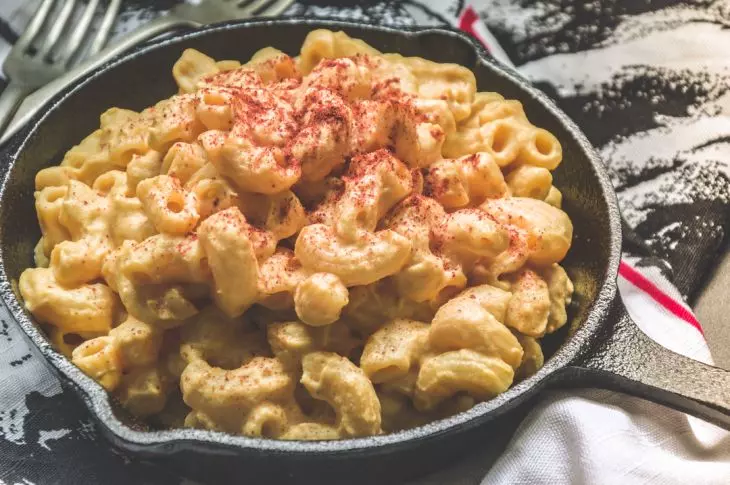 Share this: