Share this: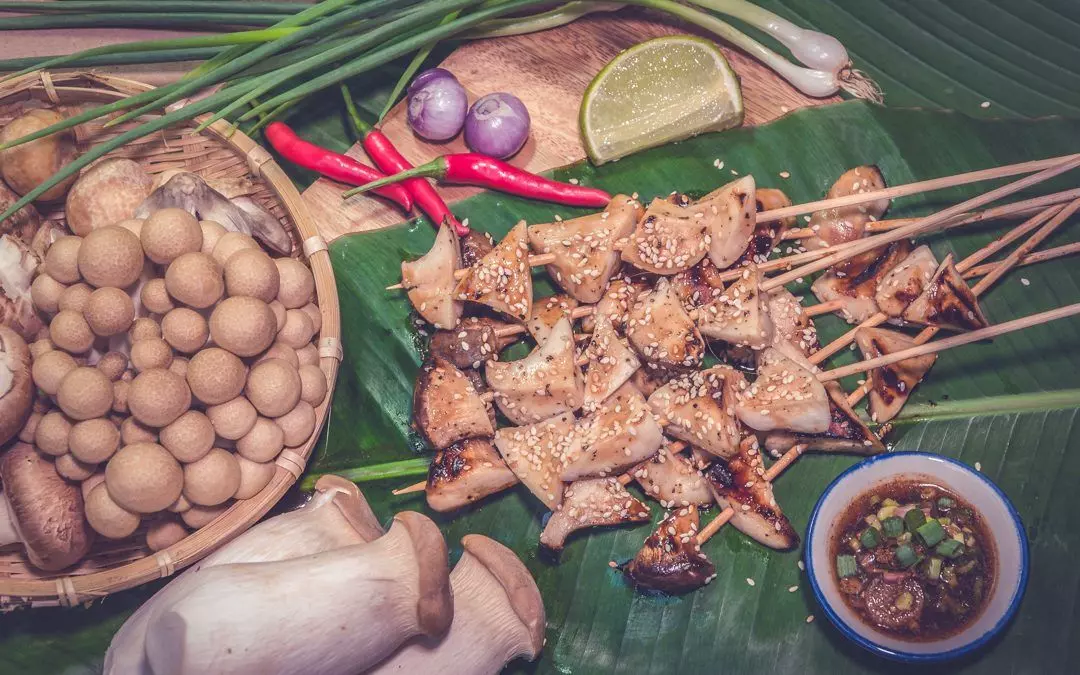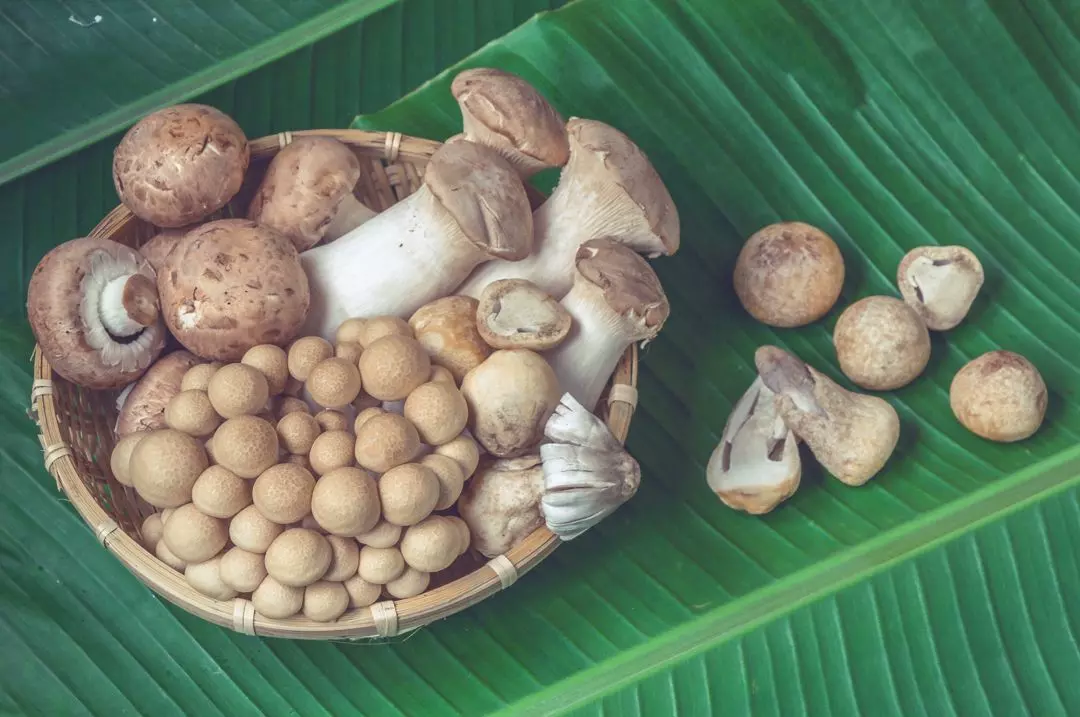 Mushrooms are very dense in nutrients. They can be a great source of potassium, protein and selenium. They're also a good source of phosphorus, zinc, niacin, pantothenic acid, vitamin C, folic acid, niacin, vitamins B-1 and B-2 and the list go on. There are literally hundreds, if not thousands, of different types of edible mushroom and they all have slightly different nutritional benefits. I chose to use King oyster mushroom for this grilled mushrooms recipe, cause its bouncy, chewy texture goes perfectly with the black pepper sauce. You can also try this recipe with many other mushroom.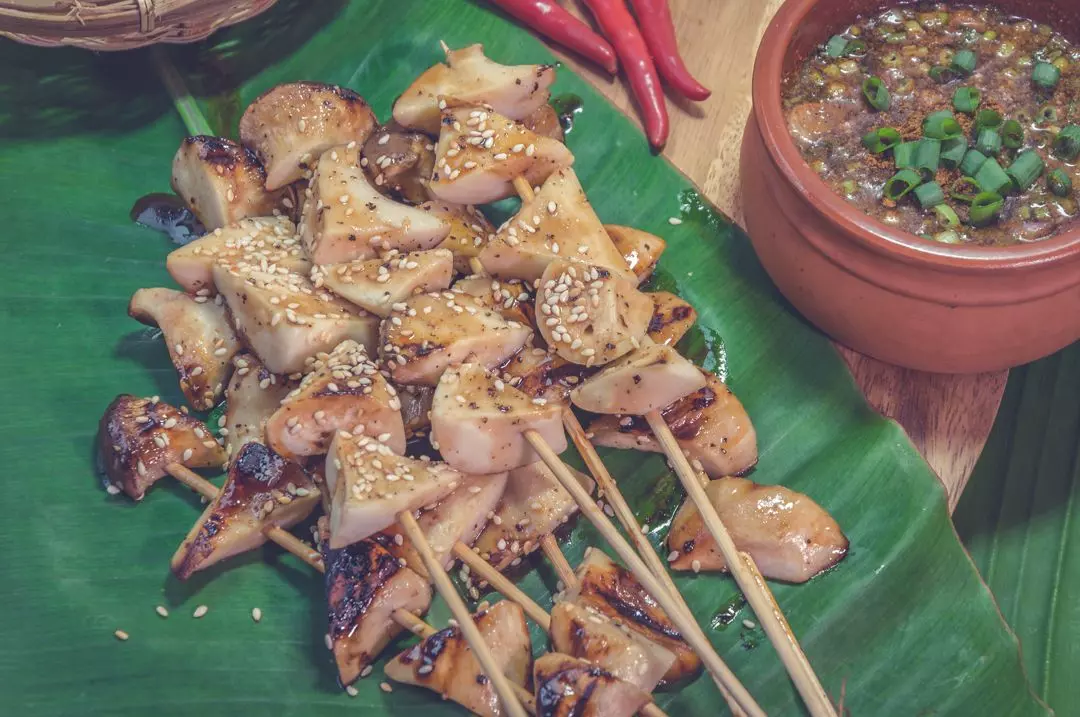 Just because you are no longer eating meat doesn't mean you can't have fun and enjoy a summer barbecue. This grilled mushrooms and black pepper sauce recipe is equally great for either mushroom lovers or pairing with other meals as a side dish. It is is very easy to make and can be prepared in advance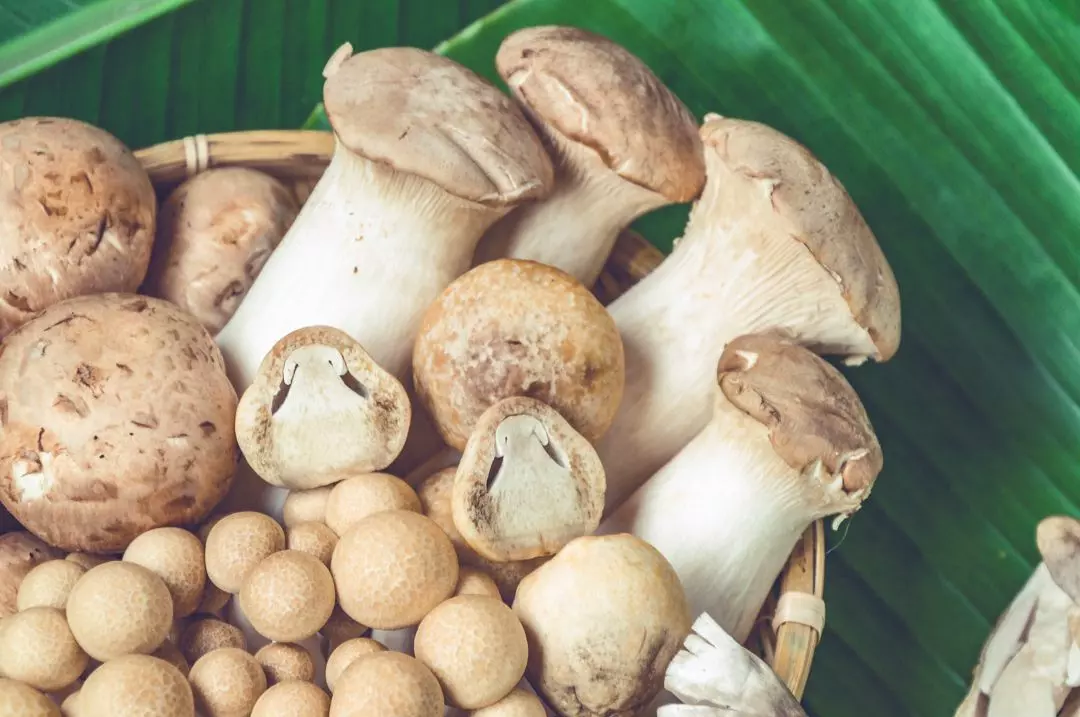 Personally mushrooms are one of my favourite foods. They are delicious, a great source of protein as well as affordable, easy to find and it's good with everything or even by itself. Hope you'll enjoy our grilled mushrooms recipe as much as I do. I also have a special spicy sauce recipe to serve with or enjoy it with a Thai spicy corn salad. Stay tuned for more mushroom recipes are coming your way!
Grilled Mushrooms With Black Pepper Sauce Recipe
Prep Time: 15 mins
Cook Time: 20 mins
Total Time: 35 mins
Portions: 8 skewers
You'll need:
For the mushrooms: - 3 large king oyster mushroom - 8 wooden skewers - Toasted sesame (for garnish – optional) - 1-2 tbsp. Vegetable oil
For the marinade - 1 tbsp. Mushroom sauce (optional) - 2 tbsp. Soy sauce - 1 tbsp. Agave nectar (or any sweetener of your choice) - ½ tbsp. Sesame oil - 1 tbsp. Fresh cracked black pepper - 1 tbsp. Vegetable oil
Preparation
Soak all skewer in water for at least 15 minutes or 1 hour to stop it from burning when you grill the mushrooms
Cut all mushroom into bite sized pieces, I cut mine half and then into a zigzag shape, but you can cut it anyway you feel comfortable.
Put the mushrooms in the bowl then add the vegetable oil and toss until lightly coated.
Add all mushroom to the skewer.
Let's start!
Add all the marinade ingredients in a bowl stir to combine then set aside.
I choose to grill it on the griddle pan. But you can grill it directly on the barbecue.
Try to keep an eye on them as they can cook quite quickly.
We are going to cook it half way around 5-7 minutes(the mushroom will starting get smaller in size) then brush the sauce on both sides as the mushrooms are grilling.
Grill until charred and cooked.
Garnish with the toasted sesame.
Tips:
Share this: